Registration of the 10th International Forum for Clean Energy
Conference Structure
(1) Co-hosts:
Portuguese Energy Agency (ADENE Portugal)
The International Forum for Clean Energy (IFCE Macao)
(2) Co-organizers :
Portuguese Investment and Trade Agency (AICEP)
Portuguese National Energy Network Company (REN)
Mediterranean Association of National Agencies for Energy Management (MEDENER)
Institute for Energy Diversification and Savings (IDAE Spain)
Chinese State Power Investment Corporation Limited (SPIC)
The Macau Association of Banks
(3) Supporting units:
Portuguese Ministry for the Environment and Climate Action
Macao SAR Government
The Forum for Economic and Trade Co-operation between China and Portuguese-speaking Countries (Forum Macao)
Co-hosts Profiles
IFCE Profile
The International Clean Energy Forum (Macao) was established in March 2012 in Macao as a non-profit and permanent social organization and international organization. With the support of the CPPCC and the Macao SAR Government, the Forum actively fulfills the mission of "popularizing clean energy, improving energy efficiency, developing energy-efficient economy, building low-carbon society, and realizing sustainable ecological civilization society", and aims to promote and deepen exchanges, coordination and cooperation among countries in the field of clean energy and energy conservation and environmental protection, in order to achieve the goals of the Paris Agreement and promote the implementation of the United Nations 2030 Agenda for Sustainable Development. The forum focuses on policy research, technology exchange and industrial cooperation in the field of "clean energy and carbon neutrality", and has held nine consecutive forums, edited and published 12 "Clean Energy Blue Books". The Forum unites Chinese mainland central enterprises, state-owned enterprises, private enterprises, and foreign enterprises to jointly participate in the consultation and construction of energy and environmental protection. IFCE has over 200 director members from both domestic and foreign countries in the fields of energy, electric power, energy saving, environmental protection, automotive, engineering technology, financial investment and other industries. http://www.mifce.org/
ADENE Profile
ADENE, the Portuguese Energy Agency is a private non-profit association, recognized as a public interest institution, with the mission to develop and enforce activities under public policies, to promote the efficient use of energy and water, by all and every day, contributing to a more sustainable society. ADENE´s vision is to be the centre of excellence for the energy transition, mobilizer of citizens and institutions, towards a more competitive, sustainable and low-carbon economy. ADENE manages the National Buildings Energy Performance Certification System (SCE), the National Intensive Energy Consumption Management System (SGCIE), the Energy Supplier Switching Operator Platform (Poupa Energia), the Energy Efficiency Program for Public Administration (Eco.AP), training and capacity building programs for professionals on energy and water efficiency (Academia ADENE) and the National Energy Observatory. ADENE participates in collaborative R&D innovation projects on energy and water efficiency, water-energy nexus and circular economy and innational and international networks of organizations with a similar mission. https://www.adene.pt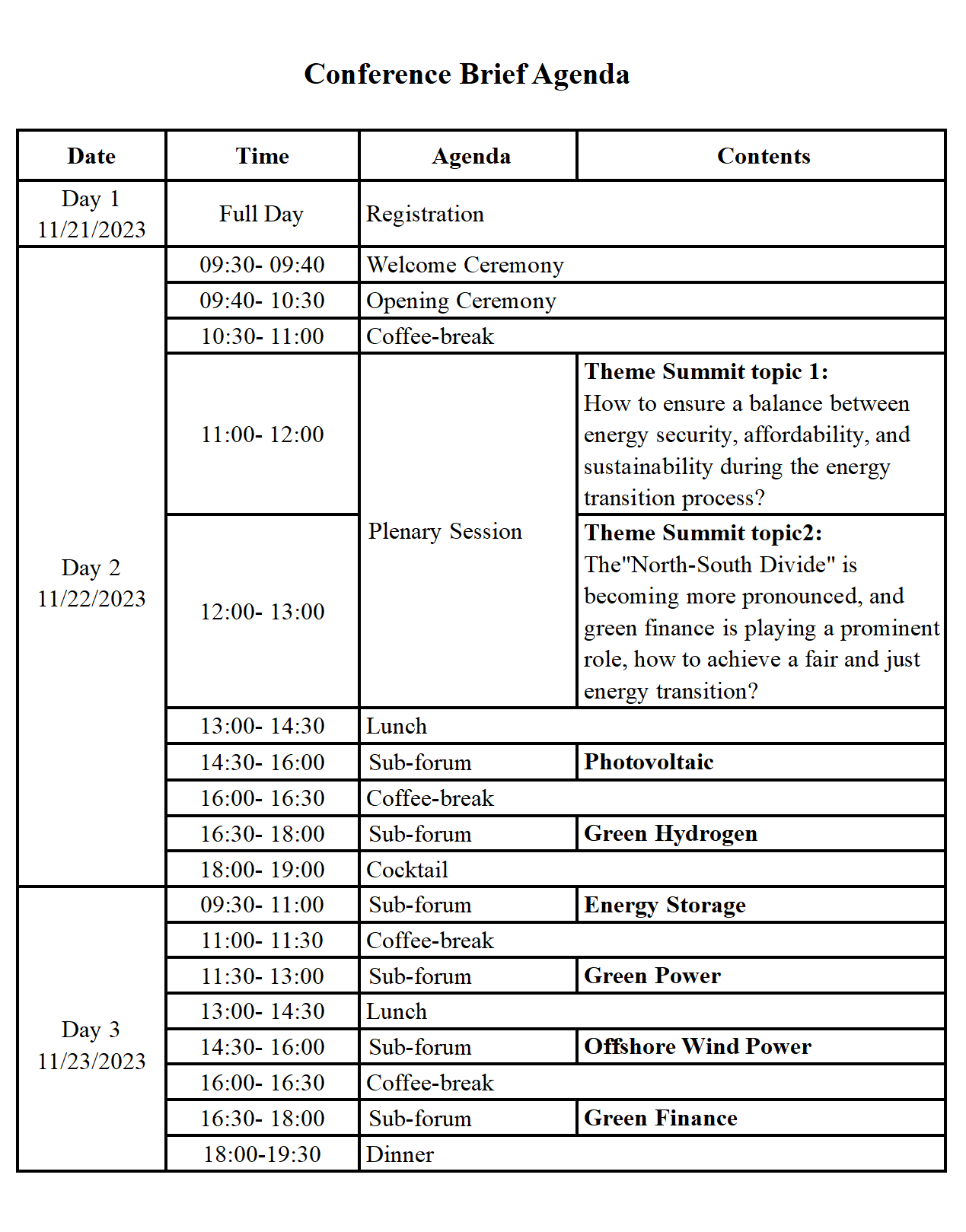 Registration
1. To register as a participant, please fill in the "Registration Form" (To download the registration form click or use the link: www.mifce.org/filedownload/751698) and submit it to mail@mifce.org
2. After successful registration, the secretariat will issue a confirmation letter to participants.
3. For those who need to apply for a visa to Portugal, invitation letter can be required and issued by the secretariat.
4. There is no registration fee for this conference, and participants are responsible for transportation, food and accommodation expenses.
5. Conference Venue: EPIC SANA Lisboa Hotel, Av. Engenheiro Duarte Pacheco 15, Lisboa, Portugal. Tel: 00351 212 468 688. The hotel is 9.6 kilometers from the Lisbon airport.
6. The forum is a non-profit organization and the conference is not for commercial purpose, as it aims to build a public platform for enterprises to communicate and cooperate. We welcome any possible cooperation and corporate sponsorships. Sponsors can become strategic partners of the conference and enjoy the following options and rights: (1) Participate in the conference as co-sponsor or co-organizer; (2) Organize sub-forums or special events within the framework of the conference; (3) Give speeches or invite guest speakers to share opinions and experiences on conference topics and theme; (4) Hold promotional meetings, dialogues, matchmaking meetings, project roadshows and other business activities during the conference; (5) Hold project signing ceremonies to display cooperation results; (6) Publish the company's external publicity materials in the conference publication.